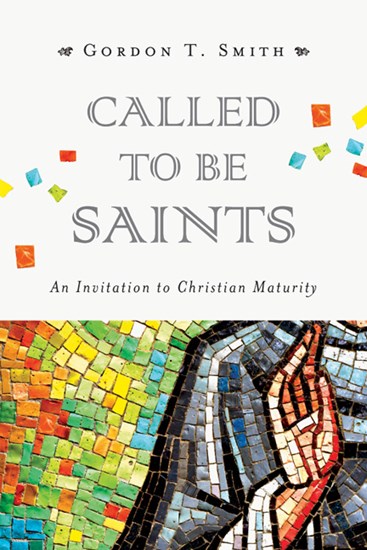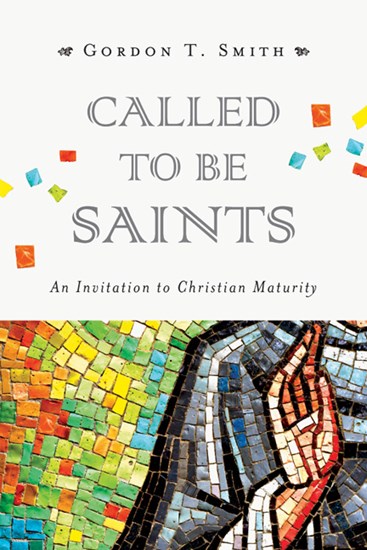 Paperback, 256 pages
Published December 5th 2013 by IVP Academic
ISBN 0830840303 (ISBN13: 9780830840304)
An Invitation to Christian Maturity
2015 Christianity Today Award of Merit (Spirituality)
2014 Best Book of Spirituality—Academic, from Byron Borger, Hearts and Minds Bookstore
This is an invitation to think theologically about the Christian life and to ask, what does it mean to be a Christian? More specifically, what does it mean to be a mature Christian?
Evangelicals are known for their emphasis on conversion. But what about life after conversion and beyond justification?
Desperately needed is a comprehensive theology of the Christian life from beginning to end, along with the means of formation and transformation. In Called to Be Saints, Gordon Smith draws on a distinguished lifetime of reflecting on these themes to offer us a theologically rich account of our participation in the life of Christ.
Both profound and practical, this book is a trinitarian theology of holiness that encompasses both justification and sanctification, both union with Christ and communion with God. Smith unfolds how and why Christians are called to become wise people, do good work, love others and enjoy rightly ordered affections.
If holiness is the ongoing journey of becoming mature in Christ, then there is no better guide than Smith. Christians in every walk of life will find this a rich resource for learning what it means to "grow up in every way . . . into Christ" (Ephesians 4:15).
Available at any of the following.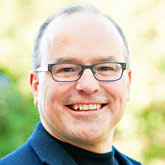 This is a much-needed book today. It answers the pressing yet almost forgotten question of character by articulating how the sanctification gap came to be and how to bridge it. This book is a wise guide to abundant living, not through self-help techniques but by learning how to live an abundant life in Christ. Read this book, study this book, live this book, and you will find wisdom, goodness, love and joy.
James Bryan Smith
Author of The Good and Beautiful God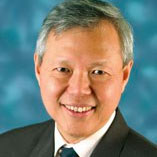 To be saints is to be mature in Christ. Smith explains what this statement means theologically, and thoughtfully works out its ramifications in work, relationships and one's own emotions. The book contains many profound insights couched in disarmingly simple language, making it readily accessible to a wide readership. But what sets it apart is that it locates the foundation of sainthood in divine wisdom, and thus contributes a distinct perspective to the ongoing conversation on Christian spirituality.
Simon Chan
Earnest Lau Professor of Systematic Theology, Trinity Theological College, Singapore
Gordon Smith compellingly connects Christian maturity and holiness in a way that reminds us that we need not shy away from calling ourselves saints as we grow in our life with Christ. Indeed, it is in reclaiming the idea of sainthood for every believer that we find the doorway into a proper understanding and practice of the holy life.
Steve Harper
Emeritus professor of spiritual formation and Wesley studies, Asbury Theological Seminary
Smith has written a comprehensive and compelling volume on the central importance of maturing in Christian life. He prophetically challenges anemic views of Christian conversion and living, ones that do not involve the imperative of growing into holiness.
Arthur Boers
Christianity Today 2015 Book Awards (Book of the Year), January/February 2015
Like so many of his other books, Called to Be Saints is a well-written, informative, and spot-on treatise. This book hits just the right balance between depth and accessibility. It will benefit pastors, professors, administrators, and students in Christian higher education, Sunday school teachers, and everyone in between. In my estimation Smith is saying the kinds of things that need to be heard by believers today and he is doing it in a way that is both wise and joyful.
Greg Peters
Journal of Spiritual Formation Soul Care, Fall 2014
In Called to Be Saints, readers can gaze upon a genuine human being–ever more thoroughly rinsed from sin's contamination–whose mind and heart have been shaped by the wonder and glory of the image of the invisible God, Christ himself. Christ's holy image bearer has been both created and re-created, and the result is joy.
Christopher A. Hall
Christianity Today, March 2014
Smith makes us rethink where we are going in our attempts to make mature disciples who participate in the total Christian life, as opposed to a mere sedentary posture in a Sunday morning service. However, if we pick up his ideas, it will be a long road ahead for us.
Pye Chew
Faith Today, January/February 2014
I enthusiastically endorse this volume to anyone who wants to take the call to discipleship seriously. In an age of quick-fix ministry programs and instant behavior modification theologies, Smith has provided a valuable theology of Christian maturity that church leaders and college personnel would do well to engage.
Don Sanders